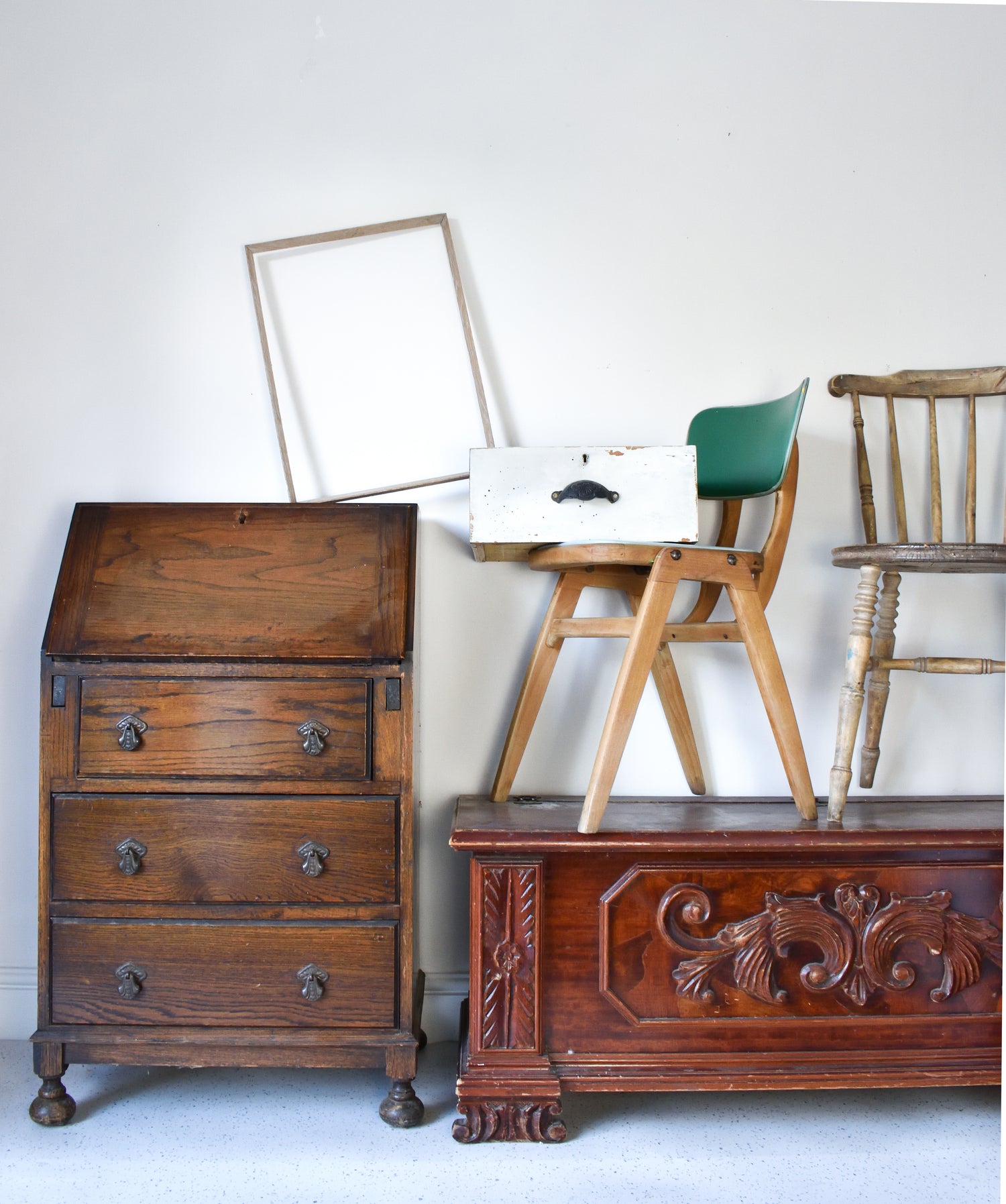 request a commission
Whether it's a treasured family heirloom or a recent vintage find that needs a fresh new look, I will transform it into something truly unique and would love to work with you to achieve your vision.
ENQUIRE NOW
let's do this together
To enquire and receive a quote for the commission process, please make use of the enquiry form below. Lead times can vary depending on the project, but get in touch asap to book your slot!
Using the form, I will ask you to provide:
- Photographs of the piece
- Approximate dimensions
- Details of any repairs required
If you have the following information to add, that would be great! But, this is not essential, so if you don't have it, don't worry.
- Images of favourite colours or styles, interior shots, magazine articles; anything that inspires you!
- A photograph of the room where the item will sit
- Wallpaper samples, paint or fabric swatches of your own
looking for inspiration
It may be helpful for you to take a look at my Portfolio section, where there are many examples of previous projects as a source of inspiration. I am really happy to work with you on finalising your design and can provide bespoke hand painted samples and moodboards if required before starting the work.

I work with a variety of specialist paints and products, however if the finish/colour requested has to be ordered in especially, there will be an additional cost.

You are very welcome to drop off your piece to my workshop in Leicestershire or alternatively I can take delivery of furniture with an insured courier service. We will work with you to find suitable collection and delivery times, however please note delivery charges are extra.

You can get in touch via my enquiry form, I would be really happy to help and will look forward to hearing from you.
Chloe x

VIEW PORTFOLIO