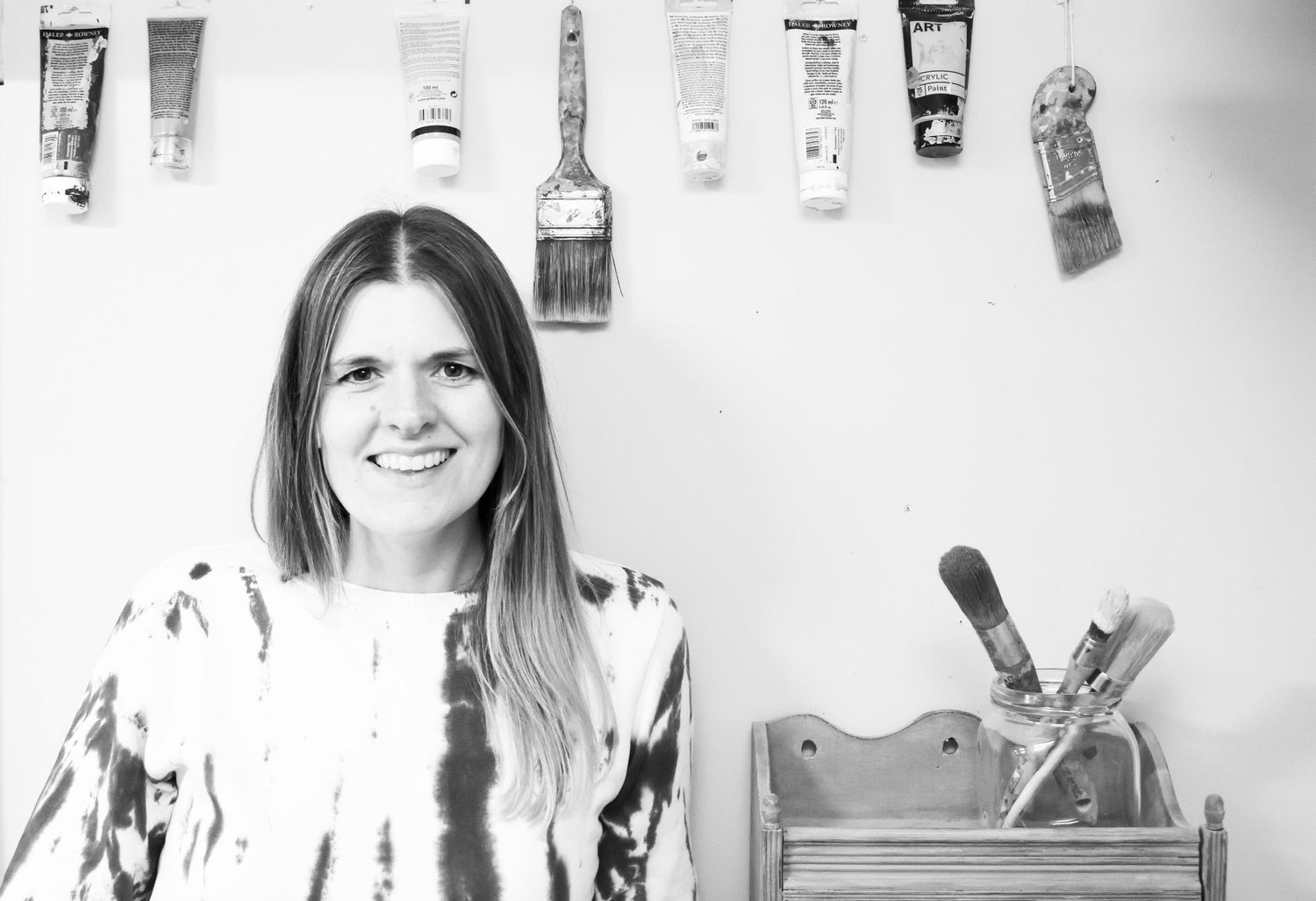 meet the maker...
Chloe Kempster is a highly acclaimed Furniture Artist creating professionally reimagined vintage furniture to reflect modern and stylish living.
Chloe Kempster began her business in 2011 combining her training in Fine Art at university with a passion for interior design. Nowadays she is a highly acclaimed Furniture Designer creating bespoke pieces of reimagined vintage furniture for clients or to sell online from her studio in Leicestershire, UK.
Owner, Chloe Kempster has years of experience in the professional upcycling industry belonging to the UK's leading professional Upcycling authority for interiors The House of Up.
She also has a keen eye for styling, having a background in retail. This compliments her furniture designs really well and has led to working with many reputable interior brands.
Her style is forward thinking and is rooted firmly in the concept of reusing secondhand furniture that is no longer wanted and in need of repair, or alternatively remaining respectful of vintage or antique pieces where possible giving them a contemporary twist.
As a result her portfolio covers a large range of different styles and in addition has many environmental benefits, something Chloe is passionate about.
Chloe is experienced in many techniques particularly paint effects, but one thing remains constant, the passion for quality craftsmanship, a love for clever, sustainable design and her signature painterly style.
Chloe Kempster has been selected as a past Painter in Residence for Annie Sloan and is a member of professional authority, The House of Upcycling. She also appears currently as a Designer on the BBC1 Television Show Money for Nothing. Chloe has worked closely with Domestika to offer curated furniture upcycling and painting technique courses. Recently, Chloe Kempster collaborated with Paint Brand Daydream Apothecary Paint to create a personalised paint collection which is available globally.
You can shop her latest upcycled furniture design projects and handpainted art through the website.
Commission work is welcomed, please contact Chloe directly for more information on this service.
Get inspired, browse through Chloe's substantial portfolio of previous upcycled furniture design work.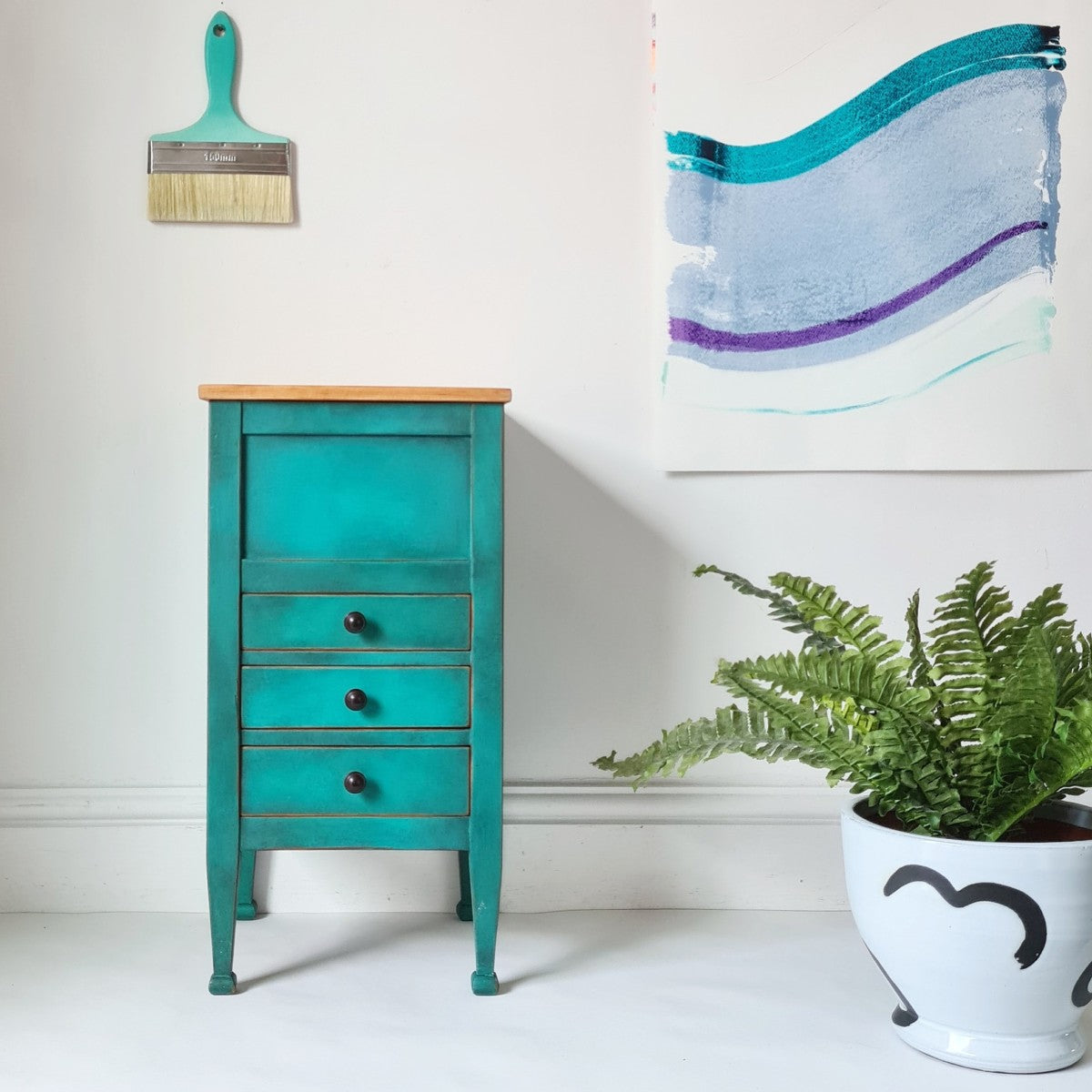 "I absolutely love this cabinet - it's as pretty as it looks in the photo. I wish Chloe would come over and paint my walls, with her gorgeous layers-fading-into-eachother Bloomsbury technique! Many thanks."
Sharon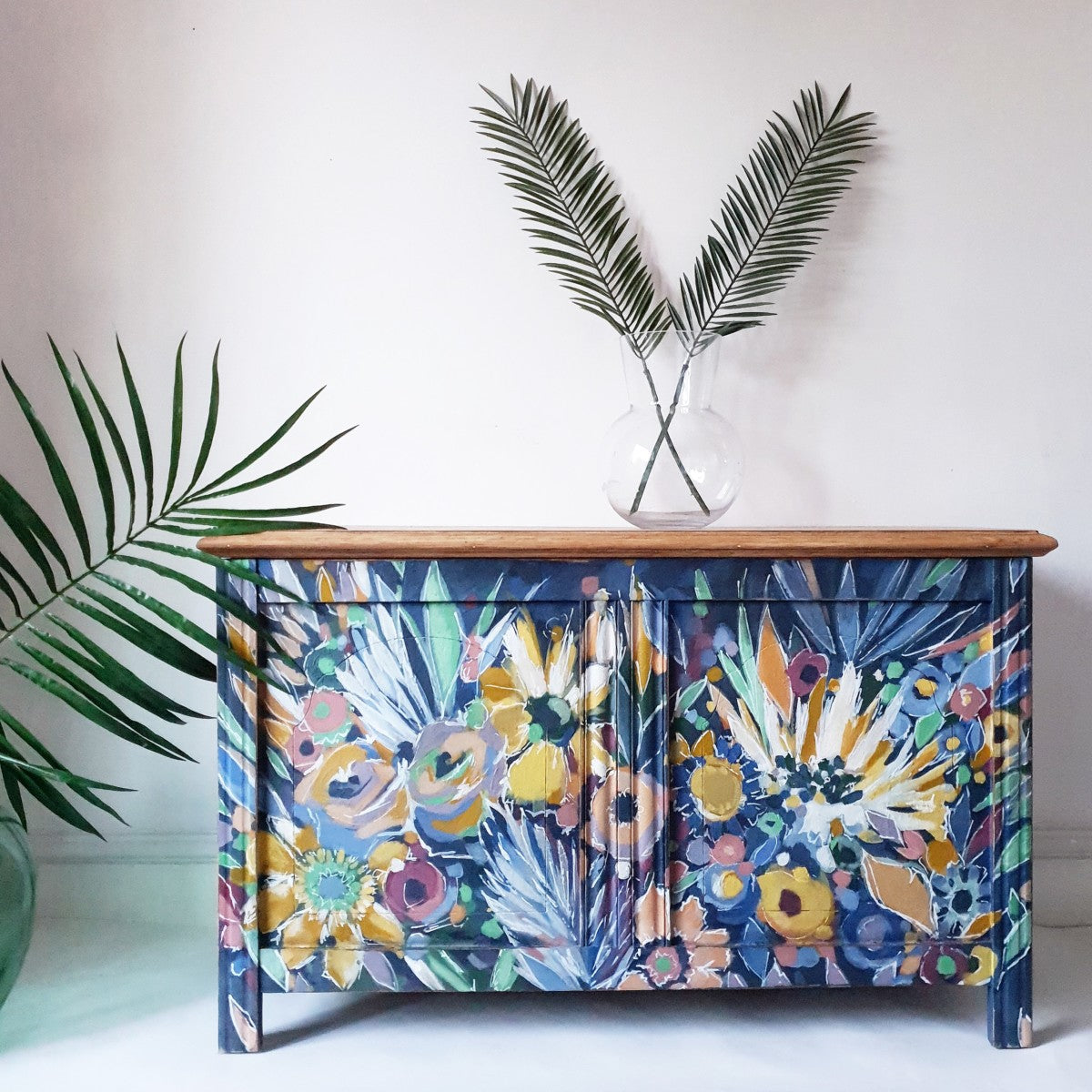 "Top top quality, you can tell this was done by someone with a skill for the fine arts. The attention to detail is brilliant and overall restoration is fantastic. Amazing value for money."
Christopher